TSI in Damanhur, Italy!

Due to the COVID-19 virus,
we have postponed our trip until further notice.
Please follow us for updates...
Gateway to Ancient Mysteries...
Retreat with TSI to the Italian Alps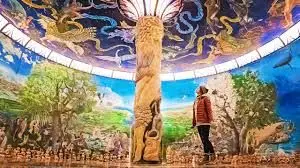 Discover the
"8th Wonder of the World"
The Temples of Humankind
Rejuvenate, Envision, and Learn in the Italian Alps on this International adventure with Sari Terrusa and the TSI Team.
Feel the Magic!
Experience the hidden jewel of Damanhur, a federation of 44 small multi-lingual eco-communities located in alpine foothills of Piedmont, Italy. Damanhur is dedicated to the sustainability of the earth. This United Nations award
winning community attracts visitors from all over the world who are interested in art, spirituality, holistic healing, education and environmental sustainability.
Damanhur is a power spot nestled in a beautiful alpine valley. The beauty and energy field is palpable here and inspires deep meditation, creativity and new inspiration.
It is best know for its astounding subterranean work of art and architecture - the seven Temples of Humankind, often called the "Eighth Wonder of the World". These temples were excavated entirely by hand in the heart of the mountains. They have 30 foot ceilings, mosaics and stained glass, sculpted pillars, and murals. Each temple represents a journey through the elements connecting all humanity.
Sari Terrusa, LMHC 561-744-9123
---
Trip Adventures and Tours:
A three-day private tour of Damanhur

Temples of Humankind
Sacred Woods/Plant Music
Eco-communities dedicated to art, sustainable agriculture, spiritual science and education

A two-day course in the Art of Dreaming taught by Damanhur University instructor Formica Coriandolo
A day in historic Turin, Italy

Visit the world-renowned Egyptian Museum & Chapel of the Holy Shroud
Dine, discover and shop in this picturesque city

A day in Fondo, Italy, a quaint beautiful medieval mountain village

Hike to the panoramic waterfalls and swimming holes
Learn to forage for wild food with local chefs

Daily group sessions
Free time for

Yoga, meditation, exploration
Energetic healing sessions at the Damanhur Medical College
Rejuvenation in warm mineral springs in a Italian alpine spa (optional)
Ten Day Adventure Includes:
Lodging at the Inn - this intimate countryside Inn is reserved exclusively for our group
Transportation - all transportation is provided, including to and from the Milan airport and all activities
Healing Support - daily group integration sessions, Transmutational Breathwork, and continuous support from Sari Terrusa, LMHC, the TSI Team and Damanhur healers
Tours and Workshops - Three-day Damanhur tour, Turin Egyptian museum tour, and two-day Art of Dreaming course
Food - daily breakfast included; each day will begin at the Inn with cappuccino and a delicious homemade hot breakfast. Also included are Welcome and Farewell Banquets, some lunches and more. This area is known for local, fresh grown organic food and great restaurants.
Does not include airfare... Flight Information Available
Cost: Call Sari for Details...
General Itinerary:
Welcome to Italy - Arrive in Italy
Meet at the Milan Airport for the van ride to our Inn
Welcome Dinner - meet the group/learn about your adventure
Introduction to Damanhur & the Amazing Temples of Humankind
Breakfast/Orientation at the Inn
Private guided visit to Damanhur Central Area (Damjl)
Private tour of the Temples of Humankind
Dinner at a local restaurant
Visit Damanhur's award winning Eco-Communities
Breakfast at the Inn/morning meditation
Private tour of Damanhur Arca Baita Tentyris (sustainable architecture)
Private tour of Porta Della Terra (sustainable agriculture)
Return to the Temples, Experience the Sacred Woods
Meditate in the Temples of Humankind & walk the labyrinth circuits
Visit the Sacred Woods and experience the Music of the Plants
Dinner at a local restaurant
Explore the Medieval City of Turin, Italy
Breakfast at the Inn/morning meditation
Explore Turin (Chapel of the Holy Shroud, Turin Cathedral, etc)
Tour of the Egyptian Museum
Shop/explore/dine in Turin's Via Roma district
The Art of Dreaming Course - Day One
Breakfast at the Inn/morning meditation
The Art of Dreaming Course - Discover Your Inner Dreamer
Dream & Art Exploration Course - Learn Strategies for Conscious Dreaming
The Art of Dreaming Course - Day Two
Breakfast at the Inn/morning meditation
The Art of Dreaming - Interpret the Dream Realm through Art
The Art of Dreaming - Increase your psychic/intuitive abilities through dreams
Dinner at a local restaurant
"Awaken Your Spirit" Group Session - Walking Tour of Fondo, Italy
Breakfast at the Inn/morning meditation
Transmutational Breathwork Session
Visit the beautiful alpine village of Fondo (waterfalls, hikes and more)
Dinner at a local mountain restaurant
Free Day - Exploration, Healing Treatments or Spa Day
Breakfast at the Inn/morning meditation
Optional spa day in the Italian Alps at St. Didier Spa**
Farewell to Italy - Travel Home
Breakfast at the Inn, farewells, travel home
** Time for healing treatments, walking the Sacred Woods labyrinths, etc.
Click Here to Register!
Sari Terrusa, LMHC 561-744-9123
---
Accommodations:
We will be staying at a unique Inn nestled in the beautiful Canavese countryside. The building was originally a working mill and was completely renovated and restored by the grandchildren of the last miller. The original architectural elements were preserved, allowing guests to relax and immerse themselves in the atmosphere of old Italy.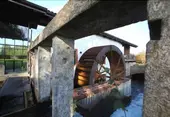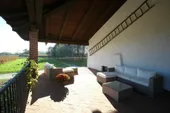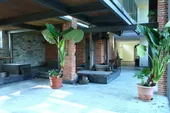 It offers elegant rooms in rustic style, all with private bathrooms and satellite TV. The entire Inn is reserved for our group. On the first floor of the mill room there is a pleasant covered terrace with comfortable sofas, where you can take a refreshing break next to the river that flows close by.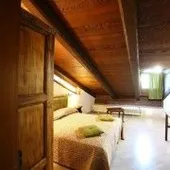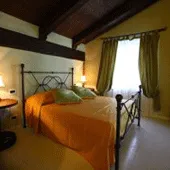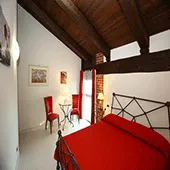 Meals:
The trip includes daily breakfast, some lunches and dinners. Each day will begin with cappuccino, tea, juices and a delicious homemade savory breakfast at the Inn. Our three day tour of Damanhur includes lunch with our Damanhurian guide in the communities that we visit. We will provide a light snack with finger foods at the Inn upon arrival Sunday and two amazing farm fresh dinners - one is at the Damanhur agricultural center and the other a dinner made by gourmet chefs with native wild ingredients that we foraged while in Fondo. here are also many delicious local restaurants that we will explore!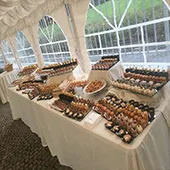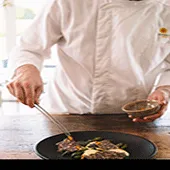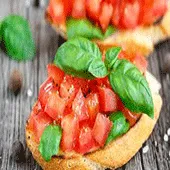 Transportation:
All transportation is included for your adventure. You will be chauffeured in comfort to and from the Milan airport and all the retreat activities with private tour vans and a car. One driver is EMT certified.
We recommend taking an overnight non-stop flight to Milan which will bring you to Italy on the morning of Sunday, July 19.
---
TSI Team:

Sari Terrusa, LMHC
Mental Health Counselor and co-founder of TSI. Sari has led retreats for the last 25 years, both internationally and in the United States. She is the creator of the Anxiety Breakthrough Program and an expert in healing trauma and anxiety. Her private practice specializes in families, individuals, couples and groups. Sari leads spiritual awakening co-ed groups, Women's Groups, seminars and Transmutational Breathwork classes. Her practice integrates innovative, creative and experiential teachings into a somatic psychological approach. She has practiced meditation for over 30 years and her desire for truth and balance inspires all she does.
---

Debra Halladay, BS, MA Project Director
Debra has extensive experience as a project manager for national corporations and brings these organizational skills to her work coordinating TSI events. Her calm spirit and loving heart help to support retreat participants and create successful retreats all over the world.
---

Betsy Pool
Betsy is co-founder of The Institute for the Mythology of Humanity and Wake Up! She is an activist, consultant, channel speaker and filmmaker, primarily centered within the The Human Consciousness Movement.
---

Formica Coriandolo
Formica is a world renowned dream expert and instructor at Damanhur's Spiritual University. A lucid dreamer since she was a child, Formica will be your guide throughout the Art of Dreaming course. She is one of the original citizens of Damanhur and deepened her natural talent for lucid dreaming under the tutelage of Damanhur's spiritual founder, Falco Tarassaco, who taught her techniques for traveling through various dimensions of the Dream Realm. Formica's dedicated study of the dream modalities of indigenous cultures in parallel to her study for the current neuroscience regarding dreaming led to her founding of "The Path of the Dreams" in Damanhur.
---

Cavalluccio Marino Arnica
Cavalluccio has been a citizen of Damanhur for 20 years. She trained in Gemany at "Selbstverwalteten Heilpraktiker Schule" in Berlin as a Naturopath specialized in Kinesiology and Chinese medicine. In Damanhur, she broadened and advanced her skillset, training as a Spiritual Healer and Holistic Therapist. In private pratice for 25 years, her main disciplines are: Distance Healing, Beauty Prano, Kinesiology, Damanhurian Massage and Reflexology. She will be available for consults and treatments during your Damanhur tour.
---