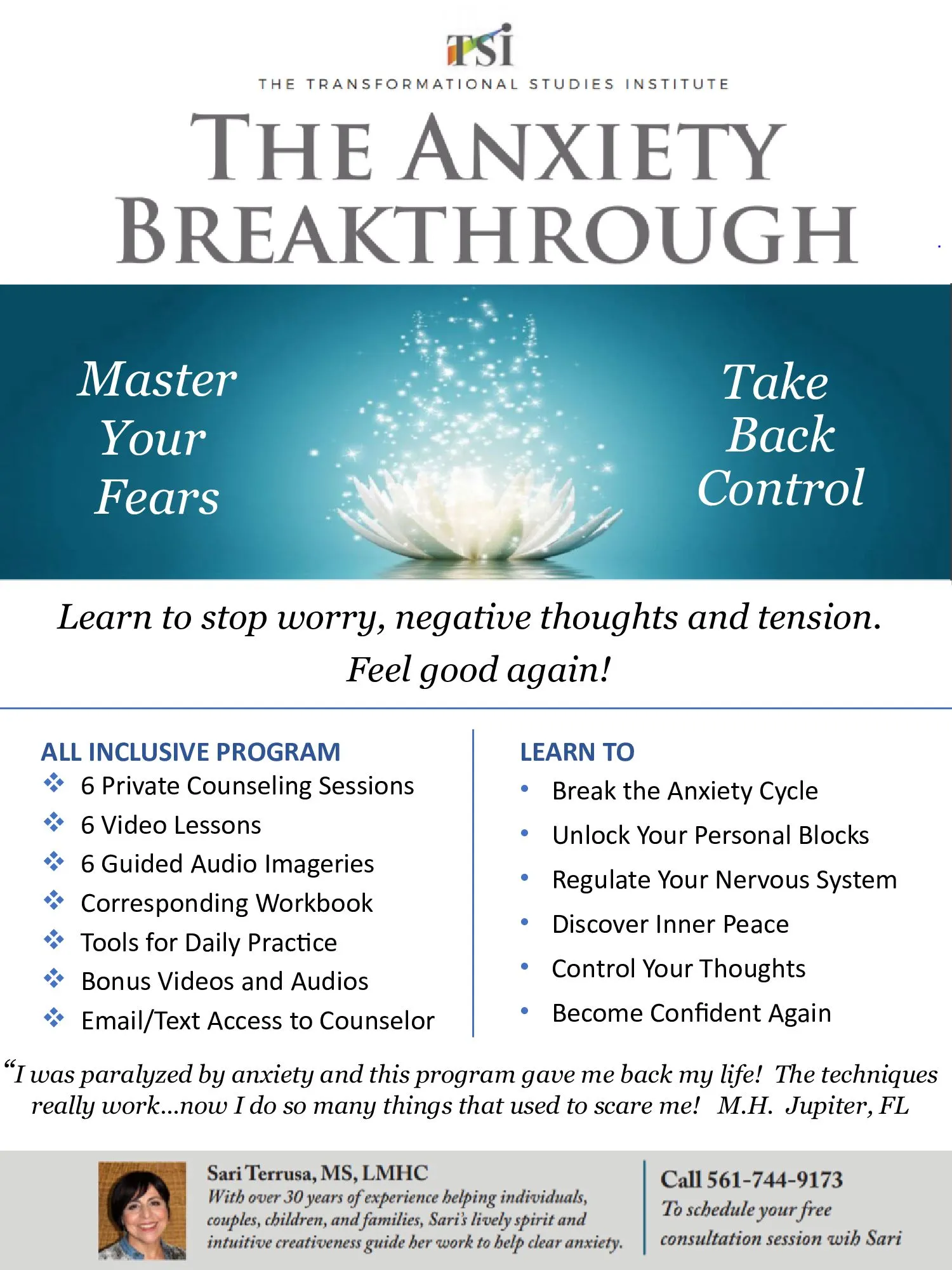 The Anxiety Breakthrough Program is a comprehensive, individualized program consisting of:
6 weekly therapy sessions

6 audio images

6 videos on teaching strategies and demonstrations
This package has been proven for over 30 years to diminish the anxiety response and normalize the nervous system function. The tools and techniques you will learn will help regulate and harmonize the body, mind and soul. The fulfilling life you desire - Full of safety and joy will permeate your life and be your new foundation.
The six sessions of this program consist of:
1.) Discover your anxiety breakthrough
2.) Accelerate your path to freedom
3.) Nurture yourself to calmness
4.) Remove your obstacles
5.) Dive deeper into safety
6.) Live a connected anxiety free life