Awaken Your Mind, Body, and Soul
Travel with us as we embark on a journey of deep peace and rejuvenation at the Elohee Retreat Center in Georgia's Blue Ridge Mountains!! Connect to your inner spirit and learn powerful approaches to well-being that you can use for the rest of your life.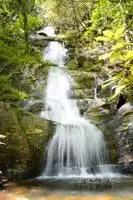 Reconnect and Rejuvenate on this journey of self-knowledge in the Georgia Blue Ridge Mountains with renowned retreat leader, Sari Terrusa, LMHC and Native American educator, Alfreda Beartrack Algeo, PhD.
The TSI team has been leading unique retreat experiences for 20 years. Their knowledge and insight will provide a seamless itinerary and the guidance and support they provide will help you create lifetime memories!!
Elohee Retreat Center
The Elohee (meaning "Sacred Earth Place") is built atop Bald Mountain. This peaceful and natural setting provides majestic vistas of the Blue Ridge Mountains. It is surrounded by forests and waterfalls and has miles of hiking trails. It includes cozy cabins, beautiful meeting spaces, dining areas with on-site chefs, a massage center, and gift shop. Located an hour and a half north from Atlanta and close to Helen, GA, an artisan town on the Chattahoochee River referred to as "Little Switzerland" with cobblestone streets, quaint shops and local craftsmen.
About Your Adventure

This retreat is designed for your personal growth, learning, fun and rejuvenation. Connect with like-minded people and make long lasting friendships.
Start each day with yoga and meditation, participate in powerful group processes, Native American teachings, hikes in ancient forests, and drumming circles. Enjoy three delicious meals daily and end each day with a campfire under the stars.
---
Retreat Highlights
Learn healing techniques and powerful energy work

Experience indigenous nature teachings

Connect with nature on silent hikes and vision journeys among the hickory trees and waterfalls

Open your heart with Transmutational Breathwork and sound healing; experience deep inner cleansing and clear your blocks to happiness

Find your creativity with drumming, songs and fun art activities

Discover inner peace and mindfulness with meditation and yoga

Relax on a peaceful tubing trip on the scenic Chattahoochee River

Have time to relax with a massage

Share adventures and campfires under the stars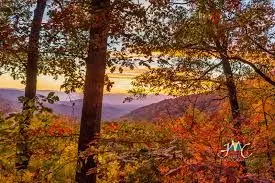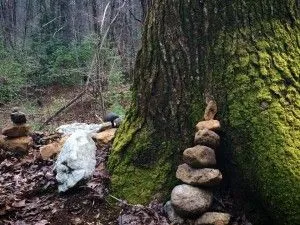 ---
Accommodations
Lodging
5 nights lodging in Elohee's comfortable and cozy cottages

Choose from double occupancy (king or two twins) with private bath or single twin with shared bath

Share the joy, bring a friend!!
Meals
3 delicious, nutritious daily meals prepared by the retreats on-site chef (all included)

Fresh ingredients that are locally grown, lovingly prepared, s

erved buffet-style

Gourmet vegetarian, with meat & fish, vegan, and gluten-free options available

Inside and outside dining with beautiful mountain views

Cozy Tea House with snacks and hot drinks for relaxation and connection with fellow retreaters
Transportation
Elohee Retreat Center is located one and a half hours north from Atlanta International Airport

When booking flights you need to be in Atlanta by noon to allow driving time to Elohee in time for check in Thurs at 3:00 - for departure we check out at 1:00 on Tues so book departing flights 4:00 or after to allow time to drive back to ATL airport
Shared car rentals available -

Call TSI for more details at 561-744-9123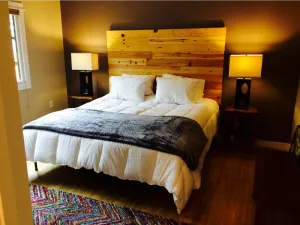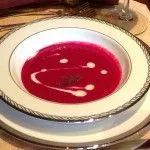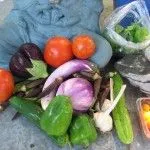 ---
All Inclusive Costs for Retreat with Room & Board
Single Occupancy Room (twin) with shared bath ...$2200.00

Double Occupancy Room (two twins or king) with Private Bath

...$2200.00 per person

Single Occupancy Room (king) with private bath...$2700.00
Please call for details! 561-744-9123
Space is Limited, Register Now!!

CLICK TO REGISTER ON ELOHEE WEBSITE
or interested email [email protected]
---
TSI Team:
Sari Terrusa, LMHC
Licensed Mental Health Counselor and co-founder of TSI. Sari has led retreats for the last 20 years, both internationally and in the United States. Her private practice specializes in families, individuals and couples. Sari leads weekly Co-Ed, Women's Groups and Transformation Parenting classes. Her practice integrates innovative, creative and experiential teachings into a somatic psychological approach. She has practiced meditation for 30 years and her desire for truth and balance inspires all she does.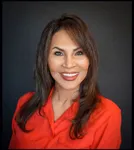 Alfreda Beartrack Algeo, PhD
Native American author, artist and educator will be our guest facilitator. Alfreda has facilitated health education and wellness circles for many years. She will provide holistic teachings to reconnect us with a higher level of indigenous stewardship and harmony with the physical, biological, and cultural ecosystems of our Earth.
Tasha Patterson-Shirley, Yoga therapy
has taught yoga for 30 years and has studied in Asia, India, Indonesia, China and Japan. She has studied yoga therapy, Thai Chi, medical Xi Gong along with many other modalities. Tasha currently choregraphs after many years as a professional dancer.
Sari Terrusa, LMHC at 561-744-9123
For more information please fill out form below.