Spiritual Adventure Retreat
Crestone, CO
August 7 - 14, 2022
---
Join us for fun, adventure, and self-discovery in a week-long retreat to this spiritual mecca in the breathtaking mountains of Colorado.
Learn how the inner journey is as powerful as the outer journey! Calm your soul and reawaken your inner spirit!

Your Trip Includes:

Daily organized group experiences

Visits to spiritual sites, participation in ceremonies and teachings not available to the public

Native American teachings and ceremonies

Meditation and mindfulness activities

"Transmutational Breathwork" and other stress reduction tools to help you increase your joy

Group hikes in a pristine national forest

Evening meetings to integrate the day's experience in a loving group setting
Beautiful accommodations for 7 nights in a fully equipped towhouse
Delicious healthy group meals and snacks
Access to professional therapists who are available to support your needs and guide you on your personal growth journey
Laughs, free time, group connection and adventure in a perfect balance for a spectacular experience
Crestone, Colorado is a magical town of 1,000 people, surrounded by 14,000 foot mountain peaks, about 4 hours southeast of Denver. It is an amazing secret gem, hidden in the high desert plateaus at 8,000-foot elevation, much like Tibet. There are thirty spiritual centers from around the world, that call Crestone home, providing a unique opportunity to study many cultures.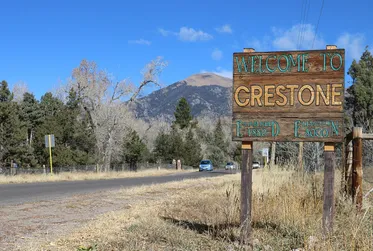 Adventure Highlights:

Experience an authentic Japanese Zendo as you meet and meditate with Zen monks.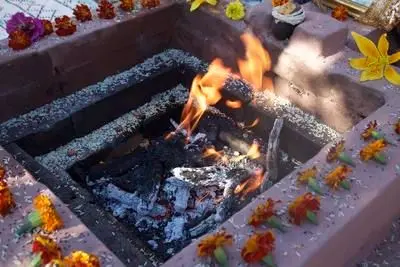 Participate in an ancient Hindu sacred fire ceremony at the Babaji Universal Ashram.
Discover ancient indigenous ceremonies connecting you to the earth and learn about the spiritual properties of earth's healing plants and how to incorporate them into a healthy lifestyle.
Unplug and find inner peace in the pristine natural wilderness, experience Colorado's national forest trails, climb the dunes in the National Sand Dunes Park and relax and restore in rejuvenating hot springs.
Free time is available every day to explore on your own the picturesque town of Crestone, local artisans, and other spiritual centers such as the Japanese International Shumei Center, and the Tibetan Buddhist Stupa.
The TSI Team has been leading adventures to Crestone for 20 years. Our professionals will support your needs and guide you on your personal growth journey.
Accommodations:

Comfortable and cozy accommodations for 7 nights in spacious townhouses with meditation decks and stunning mountain and valley views.
Each townhouse holds 4-6 people and includes a fully equipped kitchen, washer/dryer, bedrooms with 1 to 2 beds per room with private baths, and shared living and dining areas with screened porches.
For your dining pleasure:
Delicious group meals featuring local food from the gardens of Crestone are a favorite of the retreat. Two group meals are provided daily including a "Welcome" and "Farewell" banquet along with a variety of healthy snacks. We can accommodate special diets.
Additionally, Crestone has quaint local restaurants, a health food store, and a market for meals on your own. A fun, local coffee shop with live music is a retreat favorite.
Testimonials:
"Such a powerful week among compassionate, loving people! My family spent the week experiencing Real Love and peace."
- Lani S., Jupiter, FL
"I use the tools I learned in Crestone every day to bring more peace into my life and love to my family."
-Lynn V., West Palm Beach, FL
"Crestone was an experience that I've been wanting for years. Besides adventure and fun, the deep spiritual connection I received hasn't left me. My highlight was the Native American sweat lodge, the purification helped my health, body and soul, and the experience helped me overcome fears to this very day. I encourage you to enjoy, it's worth it!"
-Robin A., West Palm Beach, FL
"It is with incredible enthusiasm that I recommend a retreat in Crestone, Co with Sari and friends. I brought my three daughters, ages 10-22, in 2016. The family bond that was created during this week together was amazing. Individually and as a family we faced challenges and experienced joy, always feeling supported and loved. The growth and self-confidence my family gained was tremendous. I recommend this adventure to anyone regardless of age."
-Dennis M., Jupiter, FL
"Deep, intense, constructive, and profoundly transformative...This was one of the most life-changing weeks of my life. The compassion and direction we received throughout the week was like a decade worth of therapy, friendship, and spirituality. The trip was well organizedand the different venues we visited were met with people that truly care about the well-being of humanity and every person that walks through their door. I am forever grateful for this experience."
- Tasha S. Palm City,
TSI Team: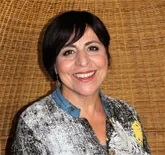 Sari Terrusa LMHC
Licensed Mental Health Counselor and co-founder of TSI. Sari has led retreats to Crestone for the last 18 years. Her private practice specializes in anxiety and trauma for families, individuals and couples. She leads a weekly anxiety zoom class, a weekly Women's Group, and Breathwork seminars. She has led retreats and self development seminars internationally. Her practice integrates innovative, creative and experiential teachings into a somatic psychological approach. She has practiced meditation for 30 years and her desire for truth and balance inspires all she does.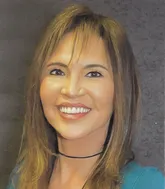 Alfreda Beartrack Algeo MA ,PHD
Has a lifetime of facilitation and healing work with people from various backgrounds. Alfreda has an extensive educational background in public health with a vast array of spiritual experiences. Born and raised on the Lower Brule Sioux Reservation (Kul Wicasa Oyate) in South Dakota, where she is an enrolled citizen.


Ayla Terrusa BA
Graduate student in psychology. Ayla has led the Children's Camp for the retreat for the past 5 years. She has enjoyed the beauty and exploration of Crestone with her family since she was a small child.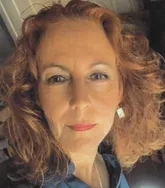 Lisagail Ventimiglia LMT
Certified Breathwork Practitioner and licensed Massage Therapist, Reiki Master and Sound Healer. She provides techniques and practical applications to use as self improvement tools.


---
REGISTRATION:
Cost per Adult:

Registration Deposit: $500.00 (non-refundable deposit holds your space)

Total Cost: $2500.00

Please visit the Payment Page if wish to pay by credit card online
Please call for details! 561-744-9123
---