Sari Sack Terrusa, MS, LMHC,
Psychotherapist, Founding Co-Director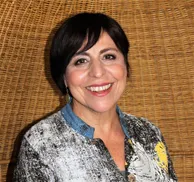 Recognized as a leading counselor and educator in the South Florida area. Sari Terrusa has practiced for 25 years at Transformational Studies Institute in Jupiter, Florida as the director of this mind/body Institute. Sari works with groups, individuals, couples, caregivers, families, children and adolescents. She also teaches seminars and classes, highlighting her innovative, intuitive psycho-spiritual approach. She leads a yearly national and international spiritual adventure, as a highlight of her work.
She is the co-founder of the Institute with her late husband, Jim Terrusa. Sari and Jim's creation of Transmutational Breathwork utilized psychokinesiology, conscious connected breathing and the five-stage ARFRI Technique, making this form of breathwork, well known and unique.
Sari began her work with traumatized, abused, and unattached children at the University of Colorado. This grant program led her to study the nature of the unconscious mind and generational patterning. As a child expert and play therapist, Sari directs a monthly parenting support group and webinar. Her post-graduate work includes Certification in Eriksonian Hypnosis, EMDR, Mental Imagery, DBT, Real Love Coaching. EFT or Tapping (Emotional Freedom Technique), Psychodrama, Meditation and Play Therapy. Her specialties include anxiety and trauma and is a first responder for the Red Cross. Sari also practice's psychokinesiology, energy work and has studied native cultures, Eastern religions and worked with shamans all over the world.
Sari has integrated these innovative, creative and experiential teachings into a somatic psychological approach that she uses in her private practice. This approach proposes that our cognitive understanding must communicate with the intelligence of the body and together help release the cellular imprinting of the past. This intuitive, heart-felt awareness can help clear life-long depression and anxiety. She has given many with chronic illness, tools for healing.
Sari has brought these tools to thousands throughout the United States, Russia, Europe and South America. Sari is the mother of a college age daughter and her lively spirit and intuitive creativeness guides her work and play. She has practiced mediation for 40 years and her desire for truth and balance inspires all she does.
She has been licensed since 1999 and holds a Master's Degree in Child and Family Counseling from the University of Denver and a Master's Degree in Counseling Psychology from Nova University in Davie, FL.
Transformational Studies Institute
Sari Sack Terrusa, LMHC – (561) 744-9123
900 E. Indiantown Road, Suite 310, Jupiter, FL 33477
www.tsijupiter.com email: [email protected]